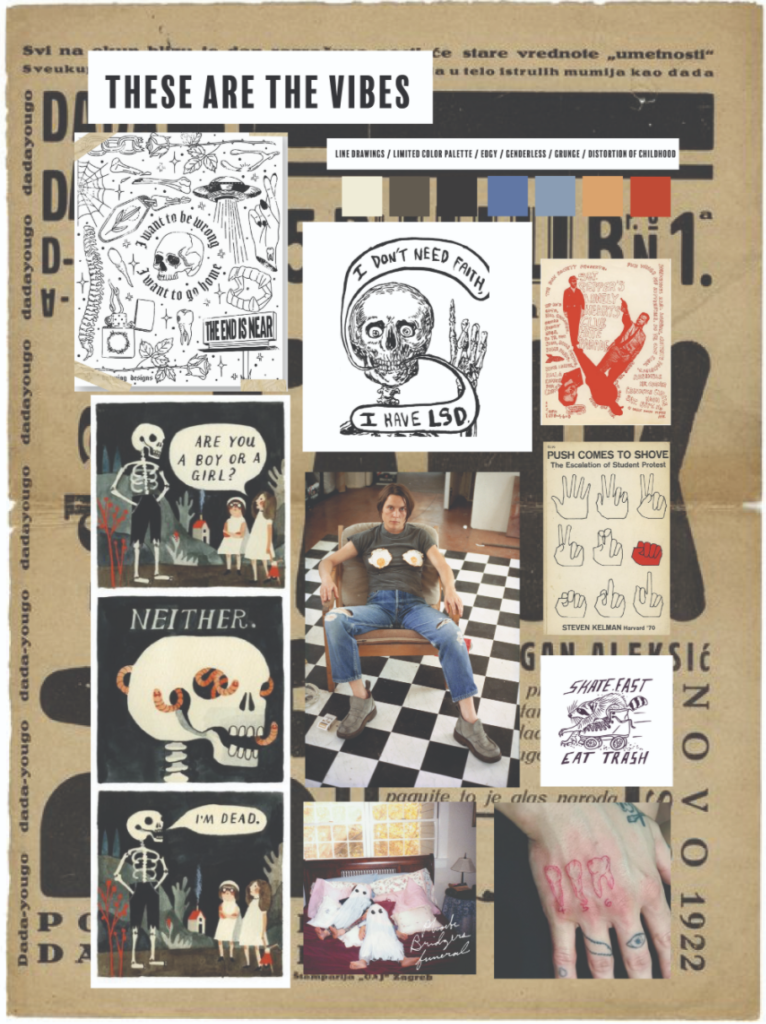 This project was really frustrating to me, and I often fantasized about shoving my head through a wall. Now that I have it figured out, I'm finding pattern design very enticing.

I started the tooth pattern with some line illustrations in my sketchbook. Then I took a picture of the sketches and traced them in procreate with the hallowed 6B pencil. I imported them into Illustrator as pngs and moved them around until I found a pattern I liked and added color. It was really difficult for me to get the edges aligned correctly so that the pattern could repeat out. I really like the idea of making patterns and I'm going to keep working at it. I think next time I will start with the edges and work my way in.
I chose a muted, classy, black and creme color palette to formalize the graphic and grunge elements of the teeth. I don't think the reversed out flower pattern is an obvious coupling for the hero pattern, but I think it works and brings a little femme to an pattern that might otherwise be dominated by the toxic skater-boy type. In addition to the booze, jacket, and apron, I think It would be cool to see the teeth pattern on a suit with the floral liner.